Corner Spa & Salon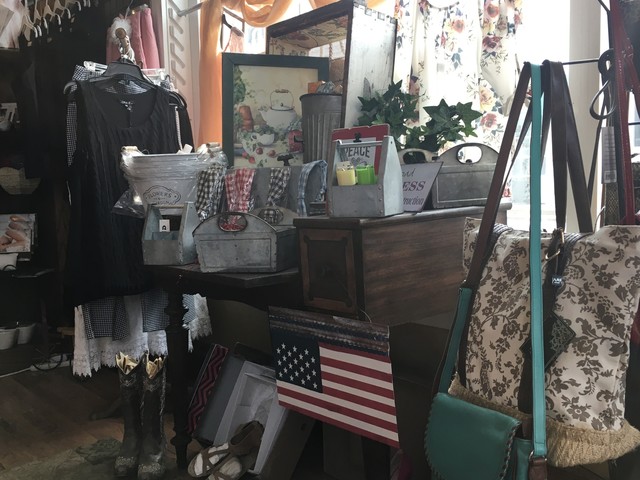 119 N Main St
Plattsburg, MO
816-930-2772
Hours:
Tues, Wed, Fri 9am-6pm
Thurs 12pm-8pm
Sat 9am-3pm
Closed Sun & Mon
Browse our unique collection of jewelry, purses, leather goods, candles, and clothing, as well as spa body products and skin care. 
"Come let us pamper you in historic elegance!"
Plattsburg Floral & Gift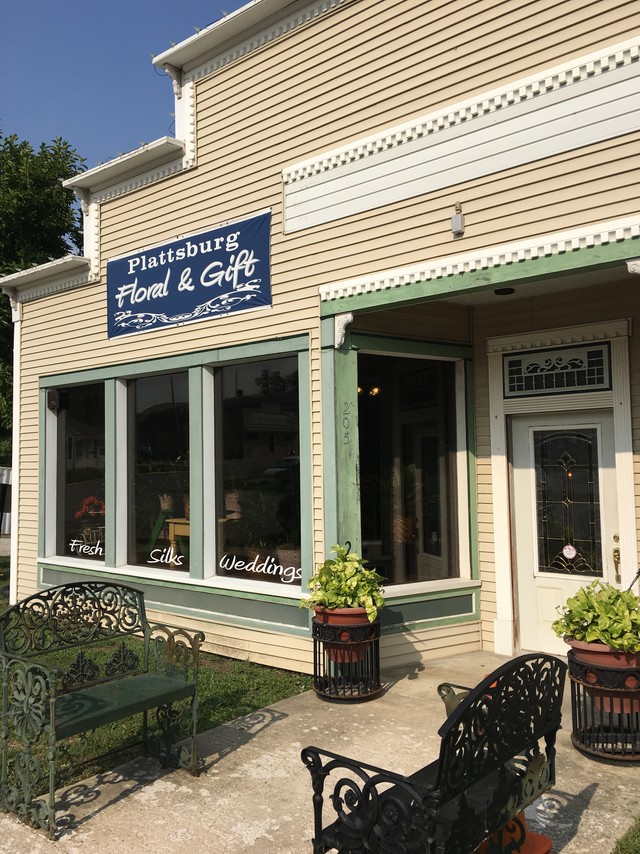 205 N East St
Plattsburg, MO
816-539-2021
Hours:
Mon-Fri 9am-5pm
Sat 9am-12pm
Closed Sun
Come shop a wide assortment of plants and fresh cut arrangements in addition to gift items for all occasions. Our specialty items include Aromatique products and Pick Wick candles.
PAC Gallery
205 N East St
Plattsburg, MO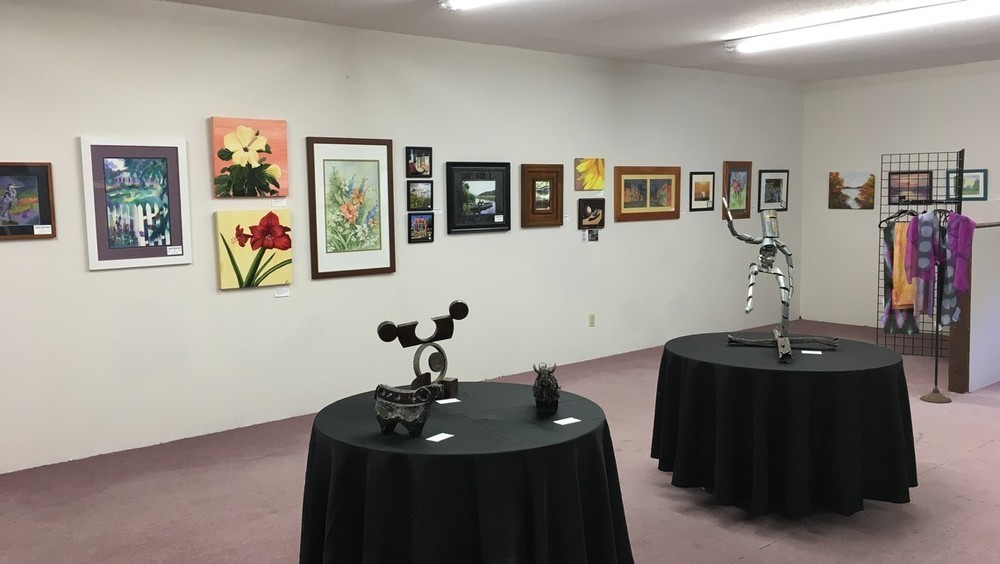 Hours:
Mon-Sat 9am-5pm
The PAC Gallery has a unique selection of art on display by local artists.
4 C's and More Thrift Store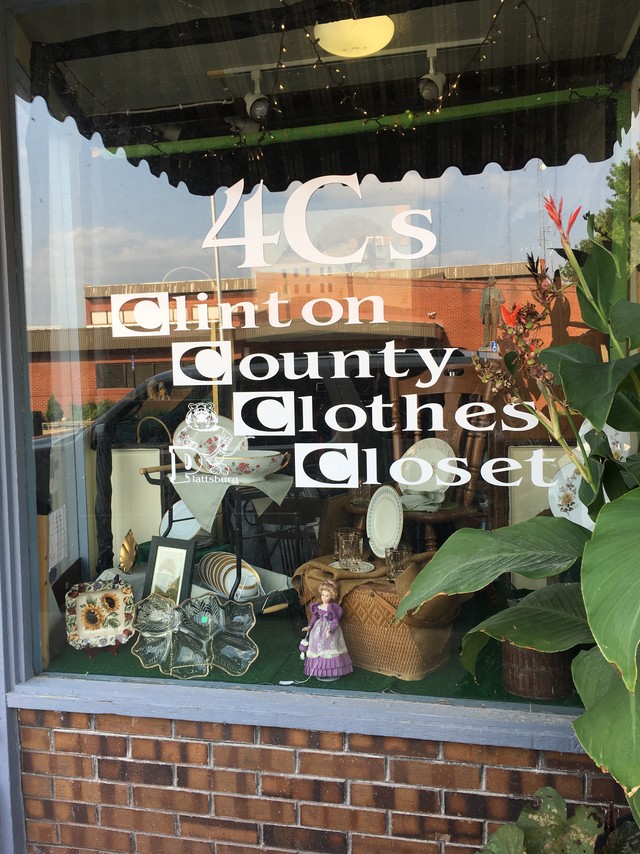 210 N Main St
Plattsburg, MO
816-539-0001
Hours:
Tues and Thurs 10am-4pm
Sat 9am-12pm
Closed Mon, Wed, Fri, Sun
Sponsored by the Methodist Church of Plattsburg, we carry a wide assortment of new and gently used men's, women's, and children's clothing and shoes, glassware, household items, jewelry, and small appliances. 
Dollar General
909 W Clay Ave
Plattsburg, MO
816-539-1222
Hours:
Mon-Sun 7am-11pm
D-Tone Feed, Tire, & Hardware Store
1006 W South St
 Plattsburg, MO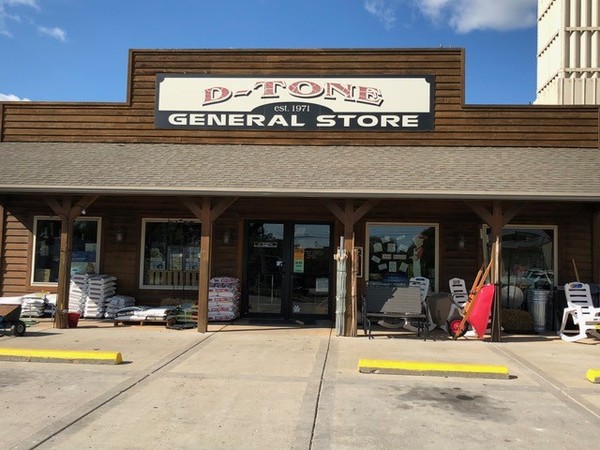 816-539-2142
Hours:
Mon-Fri 8am-5pm
Sat 8am-12pm
Closed Sun
D-Tone offers quality products at the right price to save you time and money. In our farm store, we offer farm home and hardware items, honey & jams, lawn & garden, pet food, toys, Muck boots, and much more!  In addition, we offer a full line of tires as well as auto repair, so come on in and check us out!!
Dustbunnies Mall
111 W Locust St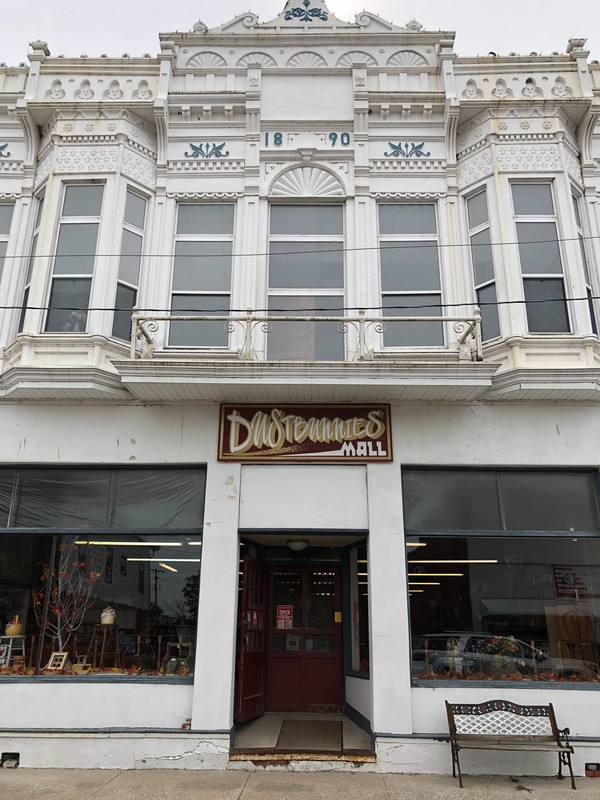 Plattsburg, MO 64477
816-539-3374
Hours:
Sun & Mon-Closed
Tues-Fri 10am-5pm
Sat- 10am-3pm
Dustbunnies is a flea market type mall that has been open since 2000 with 16/20 vendors. Booth rentals available.